As my holiday fast approaches I'm sitting here feeling like I have forgotten something?
Then it hits me!! I've forgotten to arrange for someone to look after our cat. Holly – my cat, doesn't look too impressed either. At the grand old age of 20, she has now succumbed to many of life's little luxuries.
Even though I think Holly would like nothing more than to jet off too sunny Majorca for 7 days lazing around all day, she hate's traveling – not that we would even contemplate taking her with us. Even a short trip to the vets turns into a 20 min struggle to get her into her basket, fighting 4-legs whilst I'm trying not to get scratched. She may be 20 years old, but she still has some fight left in her!
I now have 2 options, I either book her a 7 night stay at the local cattery, letting her think I've put her up for adoption and that we're not coming back for her, also meaning I would now have to trawl through lots of cattery's looking for one that I am happy with, or I find a trusted cat sitter to come to my house and look after her, where she can stay stress free in the comfort of her own home.
That's where WORKLOCALLY was a god send, I was able to Post a Job and wait for potential interested cat sitters to quote on my job (local Job Seekers) and come directly to me. I was able to search their WORKLOCALLY profile for those who quoted and read reviews from other pet owners before deciding who to award my job to. When my job countdown timer end, myself and Holly was able to go through and choose someone that we felt comfortable with.
After awarding the job to someone we thought was best suited, we were finally able to meet Jenny just to make sure she was the right person for the job.
I got to enjoy my holiday, knowing that Holly was in the best possible care and she got to be pampered by the cat sitter for a week stress free.
By the look on her face I'm not 100% sure she is over the moon to have us back.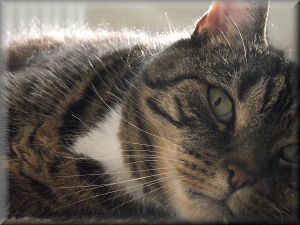 Thank you WorkLocally!